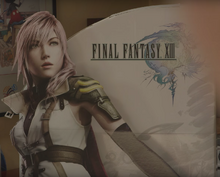 A relic from the Game Trailers era, Lightning is a cardboard cutout of the main character of the 2009 game, Final Fantasy 13. It appears in nearly all content filmed in Brandon Jones' garage, and has served as a lasting symbol in Easy Allies culture.
Due to the fact that it has been around since Game Trailers, it often symbolizes hope and perseverance, while simultaneously being viewed as just a funny thing to have. Kyle has also mentioned that due to how odd it is, it likely scares away would-be fans, cementing it's status as the gatekeeper of Easy Allies.
Community content is available under
CC-BY-SA
unless otherwise noted.